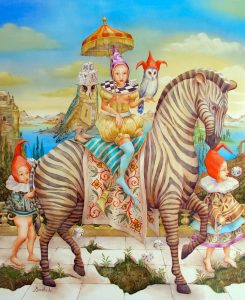 "Intermezzo" invites you to a show characterized by its diversity where Contemporary meets Modernism. The show covers a broad spectrum of themes and artistic approaches. The selection includes artworks from 1930 to 2019.
Among the contemporay artists : Agnès Boulloche, Thierry Bruet, Jean Starck
Modern and post-war artists : Charles Bezié, Géneviève Claisse, Georges Dayez, Robert Fontene, Pinchus Krémègne, Louis Latapie  Edgar Pillet, Roger Thépot.