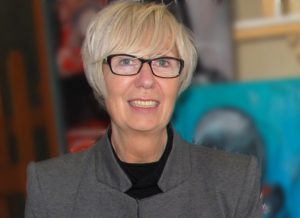 The Luxembourg Art Gallery CULTUREINSIDE GALLERY is the destination in Luxembourg for art lovers and collectors to discover international contemporary works of art artworks selected by its director Gila PARIS, and its board of curators. By focusing specifically on international art of the last and current century, the gallery has set itself locally apart as a modern, dynamic and forward-thinking gallery.
We strongly focus in our program on the promotion of our international artists in a select number of categories : Painting, Drawing, Photographs, Sculptures and Editions which we exhibit regularly in our solo shows and at art fairs.
Interested in Digital Art and Generative Art since the early 2000s and specializing in this field at the School of the Art Institute of Chicago (SAIC), Gila Paris, Director of CULTUREINSIDE GALLERY, has been committed to promote this art with an "ART and TECHNOLOGY" exhibition cycle.
Moreover, the gallery started an annual cycle of exhibitions "A Collector's Story" in which it highlights artists from the 1950s to the 1970s including G. Claisse, E. Pillet, S. Hantaï, J. Nestlé, H. Damian, Johann Georg Mueller.
Our considered approach and specialized knowledge lead clients to seek our advice on contemporary art. The gallery's mission encompass the promotion of international private collectors' assets as well as the diversification of portfolios with collections and new promising talents.
Follow Gila Paris on   

  LinkedIn