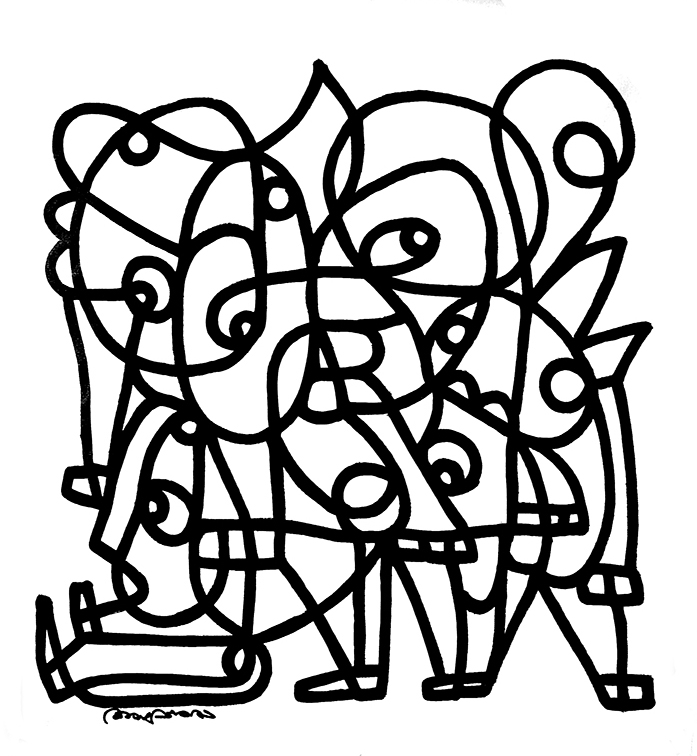 Ongoing until 23rd of September 2023.
In one line, Nissim draws an entire world of human images that move through imagined spaces and that create the infinite motion of relationships and hierarchies amongst themselves.
Nissim's modus operandi is a work of art in itself, because no work is identical to another and each work is made by drawing a single line that creates the world to which Nissim is drawn during his working moments. The works are innovative in the contemporary art scene, and have no counterpart in local or international art.