From 22nd of June to 30th of August 2022
CULTUREINSIDE Gallery is delighted to present to you Berlin urban artists: CREN & AKTEONE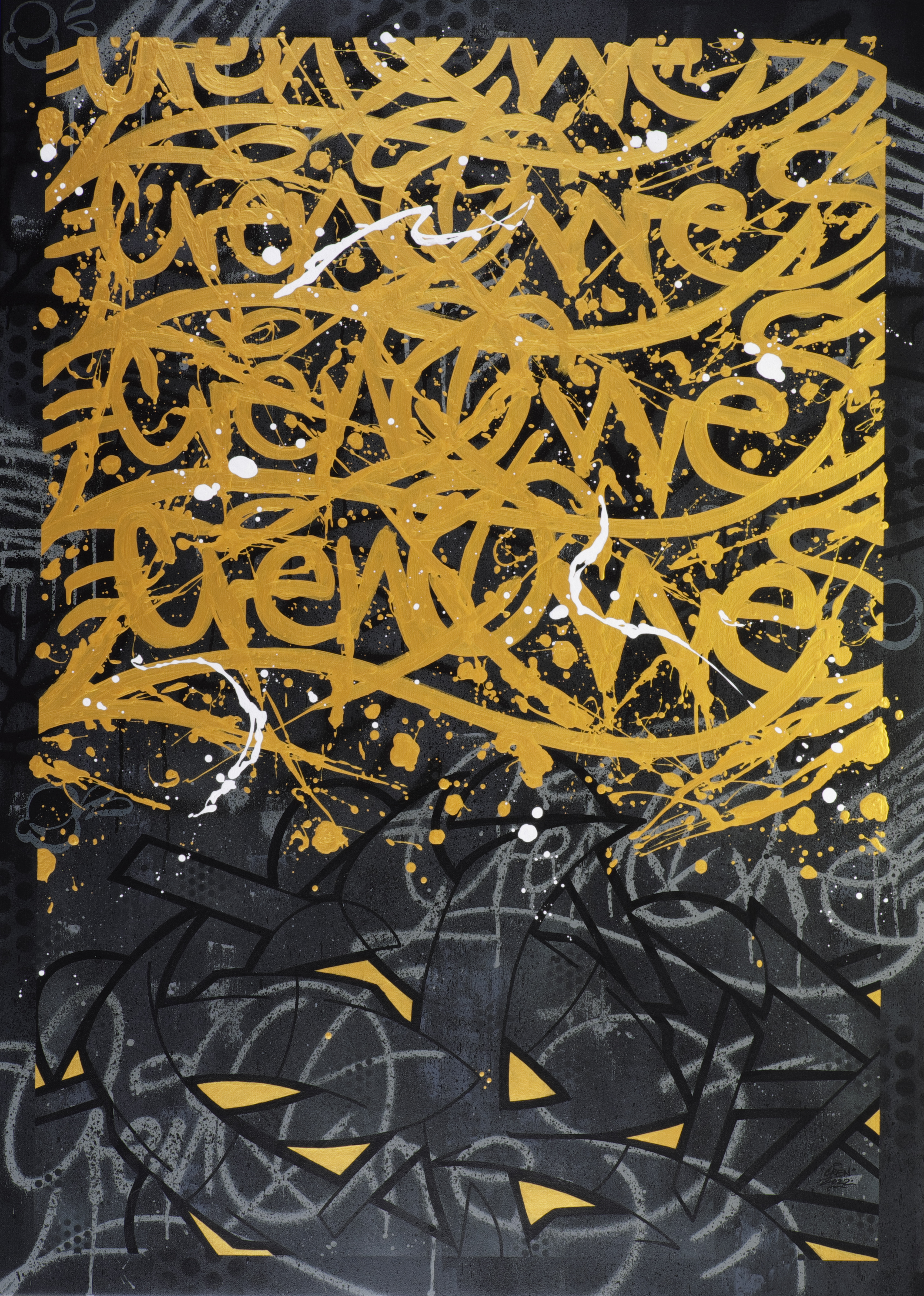 Michel Cren Pietsch lives in Berlin and currently works in a studio in the former GDR broadcasting centre in Berlin-Köpenick. Lettering is Cren's great passion. It is the origin and until now the basis of his artistic work.
The intention of his work is to inspire the observer to a thoughtful scrutiny of letterings. Cren breaks the common rules of typography by breaking down the lettering in single letters. Then, he modifies and structures them according to his individual rules in order to re-construct them in an aesthetic cumulation of the single letters as a new composition.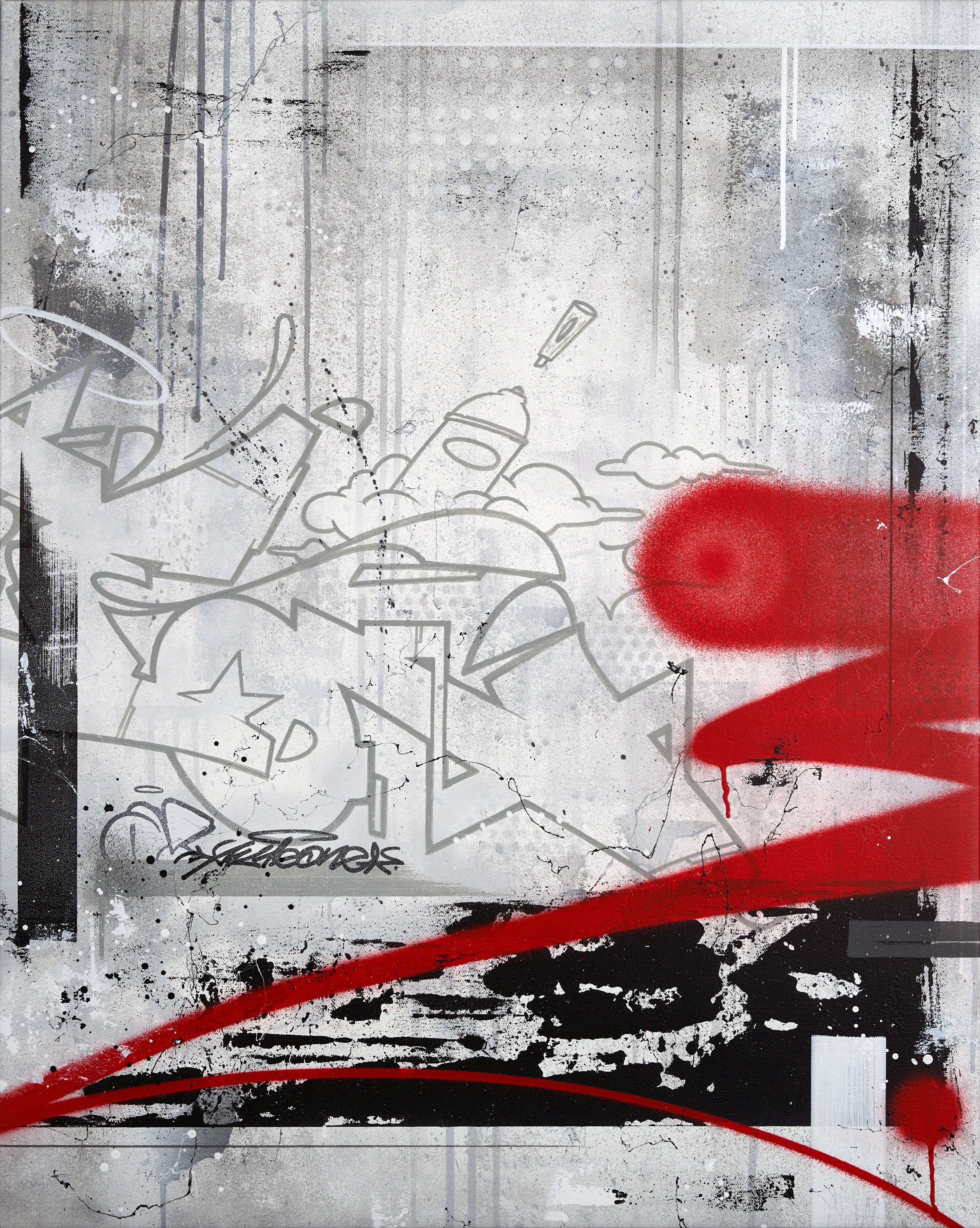 AKTEONE discovered graffiti during his youth in Berlin at the beginning of the 90s, and later, as a member of crews including TLB, began to paint graffiti in the urban realm.
Freely and full of variations, AkteOne has developed in the studio pieces a style of "assemblage painting," through which abstraction and the application of mixed techniques allow colorful compositions to emerge out of wildstyle letters, comic figures, tags, color fields, stripes, scratches, paint spurts and drops. The dense multiformity of AkteOne's paintings rewards extended consideration from the viewer, and the embedded "quotes" from the graffiti lexicon evidence a deep internalization of Hip Hop culture.