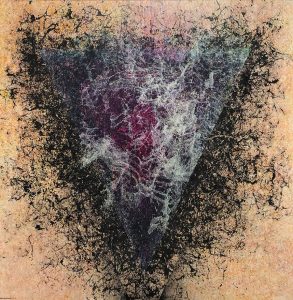 Nikzad ARABSHAHI: Exhibition extended until May 11th.
Originally from Tehran, recently moving to The Hague (Netherlands), the multidisciplinary artist Nikzad ARABSHAHI has been working in the fields of painting, drawing, mixed-media and generative art. He uses various techniques according to his artistic vision; always innovative, Nikzad Arabshahi reflects, researches and experiments in order to produce a body of work which is in constant transformation.
The exhibition will showcase especially paintings on canvas as well as ink and pencil drawings.
During the opening on Thursday evening 21st of March, the artist will do a live audio visual performance based on his current studies of art science at the Royal Academy of Art The Hague.